What is a Virtual Credit Card, Virtual Debit Card?
Okay so you're a business looking to modernize your company and workforce with all the bells and whistles of modern financial technology. Congratulations. Pat yourself on the back on an excellent decision. Your life is about to get a lot easier.
But maybe despite your enthusiasm for the virtual expense world, you're still confused on a few things. Don't get frustrated, it happens to everyone. Trust us, it's literally our business to know (and fix) your pain points.
One of the questions we are often asked – or see Googled – is "What's the difference between a virtual credit card and a virtual debit card?" Which we take as question of which option is better for my company.
We try and provide a simple and concise answer to that question below.
First, What Is A Virtual Credit Card?
A virtual credit card is a set of 16 randomly assigned digits that behave like a normal credit card, except with no physical plastic. Unlike most things finance, the name makes complete sense.
Virtual credit cards are used primarily by companies for ease of accounting, better control over employee spend, or better security. Because cards are created virtually, they can be created instantly and updated in real time. Companies can customize preferences on everything from
merchant category restrictions to spending limits, using a customizable API.
Before we explain the other benefits, let's get into the second half of this equation: virtual debit cards.
What Is A Virtual Debit Card?
A virtual debit card is essentially the same as a virtual credit card, except funds from the cards are drawn from a central account deposited by the company, instead of on the company's credit balance. It's exactly like the difference between traditional credit and debit cards, only virtual.
Now, we'll say off the bat: it's definitely more common for businesses to use credit cards over debit cards. In reality, most business debit card use is constituted by small business.
The reason for this is that debit cards provide no sort of cashback, or reward system for spending points. Considering small business is typically referred to as a company that does less than $4m in revenue annually, your company stands to gain quite a lot of cashback if spent properly on a company credit card.
The other downside to debit cards is they are technically less protected should your account be defrauded. This is because the two main laws that protect credit cards against fraudulent purchases – the "Electronic Funds Act" (Reg E), and the "Truth in Lending Act" (Reg Z) – don't apply to debit cards. However while not legally enforceable, most major credit institutions like Visa or Mastercard will voluntarily reimburse the amount taken from a debit card, should it be reported in the specified amount of time.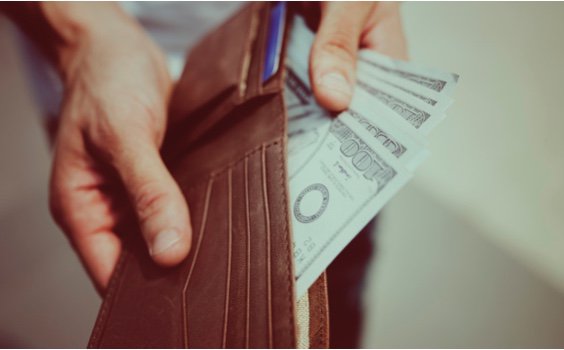 So Which One Should My Business Use?
The main question when asking yourself whether to use a virtual debit card vs a virtual credit card is whether you are worried about not being able to pay back your balance. With the average business card APR at 15.24% if you are unable to meet your monthly balance, your business credit card debt can turn toxic very quickly.
However, we'd make the case that while this might be a risk with a traditional business credit card, much of that is mitigated with a virtual credit card. Personalized spending limits and thresholds prevent any employee for taking over a card or spending too much, and our virtual card API gives you the ability to set alerts for purchases over a certain amount, or one employee/division spending abnormal amounts.
Ultimately however, the decision of credit vs. debit will always be a personal one, and we are proud to accommodate both types of virtual cards at Emburse. So before you make your decision, consider your potential rewards structure, your concern over security, and whether or not you think you can meet your balance.
Once you've made your choice, we can set you up on the solution of your choice.