Why use Credit Cards for Vendor Payments?
Keep your vendors accountable by using a different virtual card for each vendor/software payment. You can set a limit on each card that resets monthly to ensure that they are not overcharging.
Credit Card Features
Create virtual credit cards for online vendor/software payments.
Set budgets and limits for different amounts.
You have the ability to deactivate (turn off and on) the credit card at any time, effectively canceling payment.
Emburse automatically categorizes recurring transactions.
Link vendor payments under one budget to better analyze spending.
Use Case

Many of our clients make an instant virtual card and use it to pay for their Salesforce subscription. Not only do they get the rewards from cash back but they also can easily view the transaction, have it categorized to their accounting code and confirm that they have not be overcharged.
Vendors that get paid with our credit cards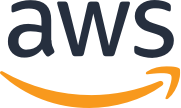 Card Assignments
Assign cards using just a name and an email address. Require receipts after every purchase.
Virtual or Physical Cards
Order physical cards or create virtual cards which can immediately be used for online purchases.
Enforce Expense Policies
Enforce granular spending restrictions on each card for specific vendors, events, or employees.
Virtual Cards
Virtual card numbers are available immediately and can be used for online or in-store purchases.
Shared Cards
Securely share a card with multiple people to enforce group budgets.
Require Receipts
Enforce expense policies by requiring receipts after every purchase or after purchases over $75.
Review Transactions in Real-time
Review transactions in real-time and filter purchases by date, category, or card.
Simplify Bookkeeping
Export expenses to QuickBooks or download bank statements in .CSV, .OFX, or .PDF format.