Entrepreneurs wear many hats, but generally, they are really good at the big picture. Sometimes when you are just starting out with your small business, operations do not flow as smoothly as they could. Fortunately, there are tons of services available -- some of them free -- that can help your startup run more efficiently. Here are some of our favorites you can try today to positively impact your bottom line.
Streamline Your Point of Sale
Outdated payment methods can lead to lost revenue. Upgrading your point-of-sale system makes it easier for your customers to complete their transactions. Look for an all-in-one credit card machine that rings up sales, accepts all forms of payment, and prints receipts from a single device. For example, the Square Terminal is optimized for easy, professional, and reliable payments that treat you and your money fairly.
Be Recognized as an Expert
If you provide a specialized service or product, you may need help getting the word out. Through Help a Reporter Out, or HARO for short, you can connect with journalists and writers who can give your business the exposure it needs. HARO connects bloggers, reporters, editors, and producers to individuals who have expertise or experience in particular issues. To connect with writers, simply sign up to begin receiving emails. Each day, multiple lists of queries are emailed out seeking to connect writers with industry experts. Best of all, HARO is free. It's a great way to improve your small business's public relations without having to invest more than a little time.
Organize Your Operations in One Place
Most small business owners have to juggle multiple balls to keep things running. If you find yourself wasting precious minutes looking for the information you need when transitioning between operations, it's time to streamline by logging all necessary information in one place. Sites like Trello, a project management tool, allow you to create different boards for each of your business operations. In each board, you can create notes, checklists, and save files or links so everything pertaining to that operation is in one spot. As your business grows, you can give your employees their own Trello access to stay on top of responsibilities and create a more streamlined workflow.
Schedule Social Media Posts
A steady social media presence is a must-have for small businesses. People use social media to connect with your brand and learn about new things to come. But when you run a small business, you don't have the time to log on and post new content to your accounts throughout the day. Instead of logging into your business social media accounts constantly, schedule your posts to publish through a site like Hootsuite. Basic Hootsuite is a free service that allows you to schedule and monitor your business's social media accounts from the convenience of a single dashboard. Spend 20 minutes a day (or an hour at the beginning of the week) scheduling out your posts and then check to make sure everything is running smoothly before you're done for the day. Reaching your clients through social media has never been easier!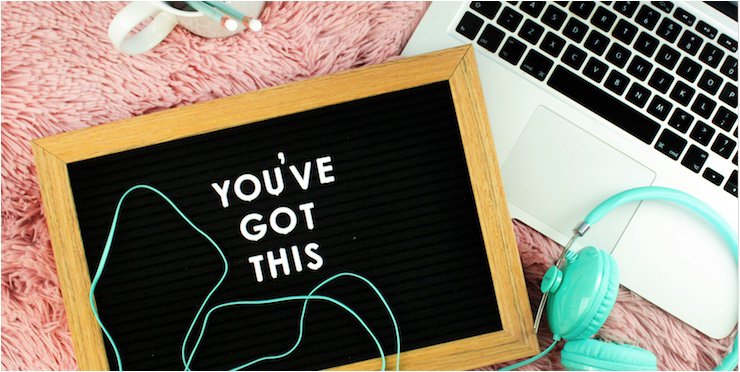 *****
You don't have to spend an arm and a leg to make your small business operations more effective. Make retail interactions more streamlined with an all-in-one credit card reader that easily connects to your point-of-sale system. Become known as an expert in your field by connecting with journalists and bloggers looking for sources through HARO. Use an online project management tool like Trello to help your team keep everything operations-related in one place. Finally, make sure your social media accounts are constantly publishing without taking up too much of your time with a management tool like Hootsuite. These small changes can easily add up to an improved bottom line.