Chances are you're familiar with the concept of outsourcing, but have you factored it into your own company's equation? When it comes to reaching sales and marketing goals, adding freelancers can mean increased productivity and effectiveness. Here's how to find and hire top talent, boosting your team's opportunities, and ultimately your bottom line.
Short-Term Solutions
If you are like many small business owners, your full-time, permanent workers wear a lot of hats, and this can be particularly true when special events roll around. Perhaps your staff lends a hand with manning trade show booths, serving food, or registering and greeting guests. Hiring temp workers to cover those short-term slots frees up your permanent people to perform more important duties. Not only does it keep your regular workers in their critical roles, enlisting help through an agency can save you time and money in the long run because you don't have to search for or vet candidates.
Pinpoint Gaps
Everyone has strengths and weaknesses, and by making an honest assessment of your team, you can identify areas freelancers could give you a boost. One suggestion is to create a simple diagram pinpointing skill gaps. Could you use assistance with IT-oriented tasks, such as website development? Or perhaps bookkeeping is bogging you down. Having a graphic representation can help you visualize your needs.
In addition to helping you note weak spots, you identify where to optimize permanent staff. This ensures top productivity and improves job satisfaction, and you can outsource those weaknesses to freelancers.
Build Collaboration
No matter what role outside workers fill for your organization, or for how long, it's important to connect with them effectively. This can seem especially challenging with freelance and remote workers who aren't in-house, but there are ways to bridge communication concerns.
For instance, office meetings can be an issue when you need information conveyed equally to all who are involved. One idea is to use an automated speech-to-text transcription service. This allows you to conduct business as usual, send off your recording, then receive your meeting notes in mere minutes. Nobody in the meeting is bogged down taking notes, and information is ready to share quickly and easily. When using an automated transcription service, make sure your audio is clear because quality audio will improve accuracy.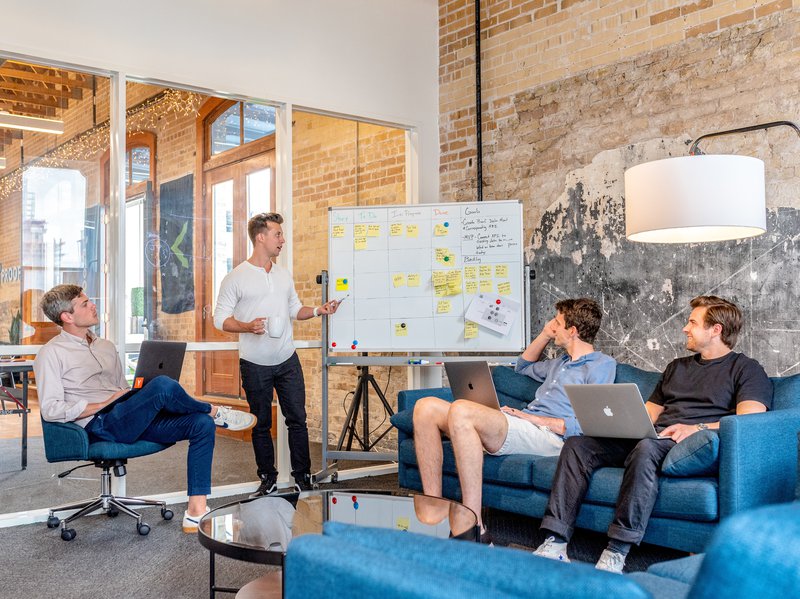 Keep in Touch
When it comes to staying in touch, small businesses should consider exploring technology-oriented solutions. Turbine explains that well-chosen collaboration tools are an opportunity to streamline communications, allowing workers to share information and progress from near or far, and allowing you to stay abreast of projects, task out duties, and monitor processes efficiently. It's a chance to keep workers in the field and keep in touch with freelancers, regardless of the distance between you.
There are familiar collaboration solutions, like G Suite, which means you invest minimal time into training. There are also options with more bells and whistles, like Clarizen, which offers a multifaceted approach to project management. Prices and features vary with different applications, so there is something for virtually any budget and circumstances.
Key Roles and Rules
Last but far from least, when examining outsourcing options, there are a couple key slots you shouldn't brush over.
Entrepreneur notes when it comes to marketing, freelancers can make an especially big impact. All too often, small business owners rely on outdated methods for getting the word out about their company, but freelance marketing professionals can bring things up to speed. They see things through the contemporary customers' eyes, in turn building your reputation, boosting sales, and enhancing your success.
Freelance salespeople are another key consideration. Think about adding someone in a strategic location or for particular events. Armed with your well-developed, upgraded marketing materials and strategies, you should ensure freelancers are familiar with your products and aware of your company's pertinent policies and target audience.
Outsourcing is a chance to fill in gaps you couldn't otherwise. Whether for seasonal projects, covering weaknesses, reaching untapped areas, or bringing your marketing up to speed, for every need there is a way to fill it. Find tools and strategies to keep things flowing, and you'll soon see your business bloom.