If you factor in healthcare, the cost to employers to offer employee perks is on average $11.38/hour, which equates to about $22,760 a year. This includes gym discounts, catered lunches, and your favorite snacks. While perks first started as a luxury that tech companies like Google used to lure top talent, they now become a common staple in the modern work environment. According to a survey by employee discount network, Access Perks, 53% of those who have employee perks say it improves their quality of life, meaning in a competitive labor market, better perks attract better employees.
Which raises the most important question: how much does all this cost?
After all, it's easy to want to increase employee satisfaction. It's not so always easy to explain to the increased expenses to your accounting division.
So because we wanted to provide clarity – and because we're generally obsessed with all things budget related – we looked at a list of the most common employee perks, and broke down their cost by line item. Below is a list of our findings.
1. Catered Lunches: $12-20 per employee
This is probably one of the most important and common employee perks. After all, hungry employees make for unhappy employees.
Fortunately for employers, catering for a group lends itself to economies of scale, so providing meals for a large group of people appears to cost as much or even less than that meal individually.
While the cost will obviously vary based on the caliber of meal, the group size, and cost of living in your particular city, ZeroCater estimates the price of catered lunch to be around $12 to 20 per person. It's possible to reduce this average further by being strict on employee portions and reducing the amount of expensive items like meat, but generally speaking, if you're going to roll out the red carpet in the name of employee goodwill, it's best to leave your employees satisfied.
However keep in mind, providing employee lunches on site has to abide by certain regulations, to ensure it's following the tax laws around employee benefits.
2. Snacks and Drinks: $3 to 8 per employee
The other end of the equation when it comes to feeding employees, snacks and drinks are huge right now. Like lunches, snack and drink costs vary based on the selection, but with a smaller overall range. According to ZeroCater, most run a modest $3 to $8 per employee.
Popular drinks appear to be skewing healthy, with options like La Croix and Honest Tea dominating. Sacks vary from protein bars to fruit by the foot and animal crackers. Personally we fee if you're looking to truly get the most bang for your buck from feeding your employees, you might consider stocking brain-boosting snacks, like say...dark chocolate. Seriously, it's good for you.
3. Commuting Benefits: Free (for employer)
This one is interesting. To understand why commuter benefits work they way they do, you're going to need to first understand their tax implications.
We all know income is taxable. This means employee perks and "gifts" for the most part cannot approximate direct currency – as they then can become a loophole to circumvent income tax. This is why almost all perks are not something which can be sold for direct cash value, and typically fall in a range of exemptions that are classified under "employee productivity".
However employees are able to assign a certain amount of their payroll pre-tax to be set aside for commuter benefits. This is a great option for all parties involved, as not only do employees get to reduce their taxable income by the amount set aside (and receive that money pre-tax towards their commuting), but employers' payroll tax is reduced by the total amount that employees set aside for commuting.
With all that, there are limitations on how much employees can set aside for commuting benefits. The 2018 limits are $260 a month for transit passes, vanpooling and parking, and $20 for bicycles.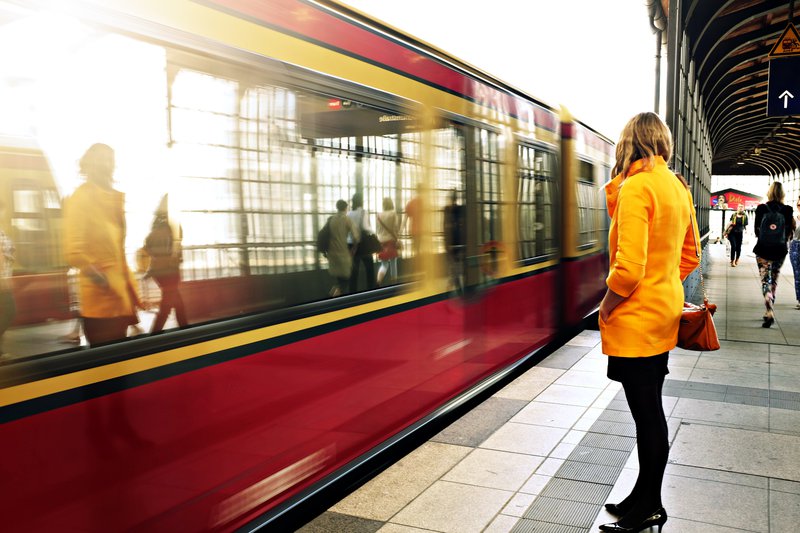 4. On Site Yoga/Fitness: $5-12 per person
Increasingly common are benefits to keep your employees fit. This can range from on site yoga and fitness classes, to gym memberships – and in rare cases an on-site company gym.
We chose to highlight the cost of on-site fitness classes, as they are both surprisingly inexpensive at scale, and are a feasible option for most any midsize company. The basic math is that classes scale with more people taking the class, with group classes ranging $100-$250 per class, with estimates quoting similar figures on a per-person basis.
Some companies choose to subsidize part of a gym membership (which average around $40-$50 monthly) and some install gyms themselves. While these cost around $10k, they can recoup their money quickly when compared to subsidizing gym memberships, and come with possible tax benefits as well.
5. In Office Child Care: $180 to $300 weekly per child
How to manage child care is a massive struggle for working parents. According to Care.com, 70% of employees say cost of care influences their career decisions. Yet despite its importance to employee happiness and retention, providing child care has been one of the hardest forms of employee perks to address, largely because of cost and logistics.
However, some companies are making inroads to a manageable solution of child care at work. At Clif Bar, employees pay for the on-site child care center at rates that the company claims are 15% to 20% less than local centers. Other companies max out the $5,000 eligible for employee HSA accounts, which can be applied to child care.
Very few companies are swinging an entirely paid for child care center, and the details of how those work out financially is not yet public knowledge. We base our estimates on Care.com's 2017 Cost of Child Care Survey, taking into account a range that accompanies the sizes on individual facilities.
Tax Subsidies and Benefits
While employee happiness and retention are large factors in the decision to provide benefits, it would be an incomplete picture to not include tax benefits as a major motivating factor for employers.
We cover the tax implications of most employee benefits in detail, however the quick primer goes as follows: if something is essentially cash (rideshare credits, gym memberships, etc.) the employer typically can't provide it, however based on the benefit itself, an employee can assign pre-tax income towards that benefit. For benefits that employer wants to provide a benefit totally free of cost to the employee, it will usually have to be on-site.
Factoring taxes benefits, total cost, and the potential benefits to employees is thus generally how benefits are evaluated. Informed with that knowledge, you can be confident you're making a decision that's right for your employees – and your budget.