Last year, corporate travel expenses topped $1.33 trillion globally.
While that may seem like an insane amount of money, it's actually predicted this figure will continue to increase, as corporate travel expenditures continue to increase to and from China, USA, Germany, Japan and The UK.
The good news? This spending doesn't come without reason. It's estimated for every $1 increase in travel spending, companies see a $9.50 rise in revenue.
The bad news? If your company isn't managing your employee spend properly, accounting will be an absolute nightmare. Between the ballooning per diem, hotel and travel costs, keeping track of corporate travel budgets can quickly overwhelm small and midsize companies. And mismanaging or neglecting to properly oversee these budgets can lead to tens of thousands in unnecessary costs.
Due to the increasing importance – and cost–of corporate travel, over 80% of companies now carry all liability from employee travel (up 20% from 10 years before this).
The bottom line: growing businesses need good travel expense programs.
That's why we at Emburse.com put together a quick checklist on how to manage and track employee travel expenses. Read below for our best tips.
Step 1: Know Your Expenses
When it comes to evaluating business travel costs, there are four main categories: air travel, accommodations, ground travel, and food.
Understanding these items allows you to monitor how much employees are spending, so you can estimate if there is overspending. We outlined the average costs for these items below:
Properly understanding how much business travel costs will allow you to set appropriate limits on employee spending, or if you prefer not to set hard limits, will allow you to communicate expectations to employees. We recommend studying these costs, and comparing them to your budget for travel by department, so you don't set unrealistically low budgets, or let employees spend wildly without realizing the true costs of things.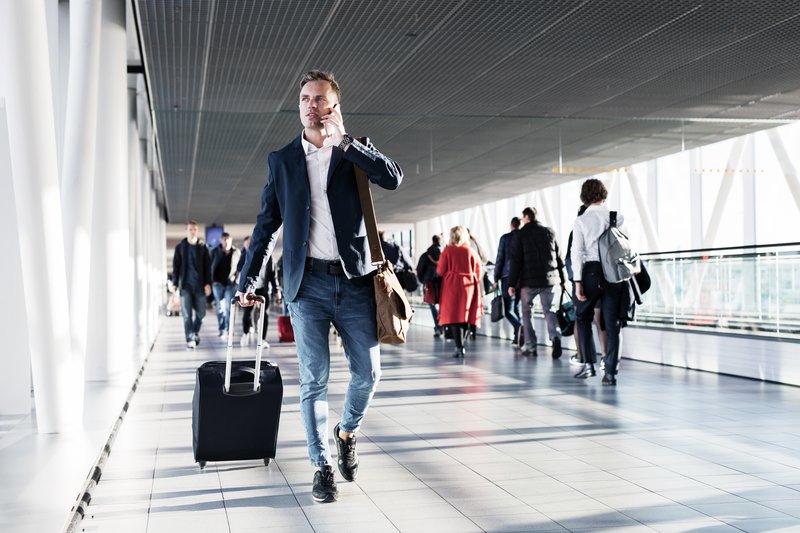 Step 2: Communicate, Communicate, Communicate.
There is absolutely nothing worse than an employee feeling stressed because they don't know if an item will be reimbursed. Studies show employees overwhelmingly want to follow expense rules, but aren't exactly sure what those rules are. We recommend always holding an expense management meeting for entry-level employees, or clearly sending a memo in writing about what costs are expected from them. This can include hard limits, or guidance based around expectations.
We're not just saying this because it's our business. Across the board, data has shown companies switching to employee travel cards, with Fortune 500 companies having a corporate card-to-employee-ratio of 20%.
Employee travel cards allow you to easily set date, category, and budget restrictions, and make monitoring spend incredibly seamless. There's no need to awkwardly have employees spend out of their own pocket, and it allows your company to reap the benefits of various travel rewards.
If something saves your company money, time, and headaches, we generally consider it a win.
TLDR:
So set a budget, communicate, and get set up a good employee card program, and your company should be good to go. And if you ever have any questions, feel free to refer back to this piece or reach out to our team at Emburse at any time.